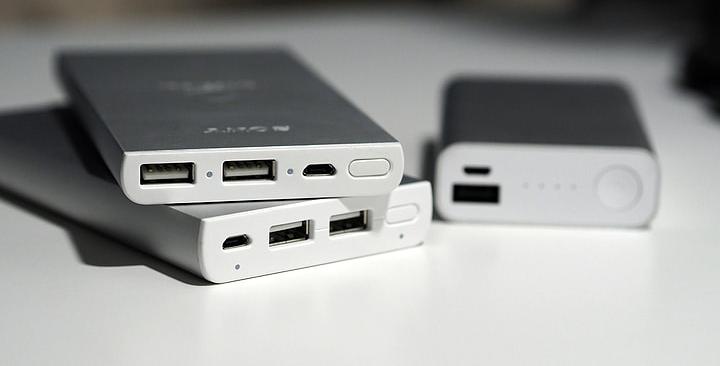 Smartphones are now an inseparable companion in our daily life. No matter how much different companies claim about battery service time we all know how fast charge goes down. So you might be thinking about buying a power bank. Moreover if you love travelling or you just have to travel a lot for your work, you will definitely feel an urgency to have a power bank.
So, if you are willing to buy a power bank or you just have bought it, you might be crazy about knowing how to use it for the first time. In this article we are discussing it briefly. So let's see how to use power bank for the first time.
First read the user manual provided by company
Whenever we buy any electric device we should first read the user manual given by the company. When it comes to a power bank, it is easy to use, simple but that does not mean you start to use the power bank without reading the manual.
Different brands provide different functions with their power bank so before using you should check and get to well known about different guidelines followed by your power bank brand. Do not do anything that effects on performance, capacity, battery life of your power bank.
Charge the power bank for the first time
After reading the user manual first thing you must be curious to know is how to charge your power bank for the first time as to charge your device i.e smartphone, your power bank itself has to be charged first. Do not worry it is very simple.
Your power bank may not come with a USB cord and wall adapter. In that case you've to use an existing general purpose smartphone charger to charge it.
Plug the larger end of the USB cord into the wall adapter. Then, plug the smaller end into your power adapter. Leave the power bank to charge.
Depending on capacity charging time varies for different power banks. As power capacity increases, charging time also increases. From your power bank owner user manual you will get the information about how much time does it take to be fully charged.
Be sure that you do not overcharge it that might lead to increase in temperature of your power bank, your battery life will be effected.
Charging your device with the power bank for the first time
After charging your power bank, you want to charge your device with it. Connect your device to the power bank using a USB cord and enjoy charging.
Usually, there is at least one USB port, but there are also devices that come with more than one outlet for discharging electricity. You might want to utilize ports with 1 Amp for charging phones. As for ports with 2 Amps, you could use them for charging tablets.
This doesn't mean that the 2 Amps ports aren't compatible with phones. The thing is that it can be a bit too fast for some phones. Over the course of time, doing this repeatedly could harm the battery life of your smartphone. Still, if you do this only on occasions, you don't have to worry about a thing.
know when your power bank is fully charged
It's crucial to know when your power bank is fully charged and what amount of charge is left when draining the battery by charging other devices.
In your power bank owner user manual you will get the information how to know when it is fully charged. From the estimated charging time prescribed by your brand you will also get to know after how much time it will be fully charged.
Anyway most of power banks gave indicators. These indicators tell you how much charge is in your power bank, usually through four lights. Those lights correspond to four settings of charge:
1 light = 25% charged
2 lights = 50% charged
3 lights = 75% charged
4 lights = 95% charged
The reason power banks do not give 100% charge to their batteries is for safety reasons. You should not overcharge your power bank.
From the indicators you will know also what amount charge is left. Do not wait for complete discharging of your power bank. Before that, charge your power bank. Complete discharged battery sucks more energy thus will reduce battery life.
Power bank Maintenance tips
As you have bought your power bank spending your valuable money you should follow some maintenance tips for better performance and long life of your power bank. If you follow this tips you can also prolong battery life of your power bank so that you can maximize life span of your power bank.
First of all do not overcharge it. Do keep it in a cooler place. Any reason that increases the temperature of your device will effect adversely on battery life. Maintaining your power bank at a temperature from 25 degree Celsius to 30 degree Celsius is optimum.
Do not keep it in low charge. Whenever you do not use it, charge it to 50% before leaving.
Do charge with good quality short length cables. With pass through charging you may charge your smartphone when charging your power bank. But using it too often also leads to poor life of the battery of your power bank. So do not do that if not very necessary.
Read the detailed guide about How to prolong battery life of a power bank.
Conclusion
So this is how to charge your power bank for the first time. Hopefully you have got answer for all question regarding charging it.
This is simple and easy. Use your power bank, charge your device and enjoy. And do not forget to follow the maintenance tips. You will be able to use your power bank for maximum days with the same performance and efficiency as it has at the time of buying.