There are many web browsers around here for GNU/Linux, from few Kilobytes to few several hundred Megabytes. So what's special here ? We are talking about lightweight Qt browser for UNIX like systems.
They're built with Webkit rendering engine and Qt toolkit for the GUI.
Why webkit ? It's the most widely used, most widely deployed and easy to integrate web content rendering engine. Even the chrome's blink rendering engine is webkit based. It's open source too!
Why Qt ? The Qt toolkit is open source, versatile and easy to integrate in almost any GUI application. Qt widget style is highly configurable and pleasant looking too. Or merely could be personal choice, some people prefer Qt over GTK+ .
Let's start, the main focus is being lightweight, but it should provide the basic features of a web browser.
1. Falkon/Qupzilla, a lightweight Qt web browser
Qupzilla started just as a research project, initially coded in Python PyQt now available in both Qt 4 and Qt 5 . It's a fully featured browser with fast browsing and lots of settings to play around.
And now the version 2.x is renamed to Falkon , based on QtWebEngine.
The QtWebEngine is based on Blink rendering engine from Chromium project.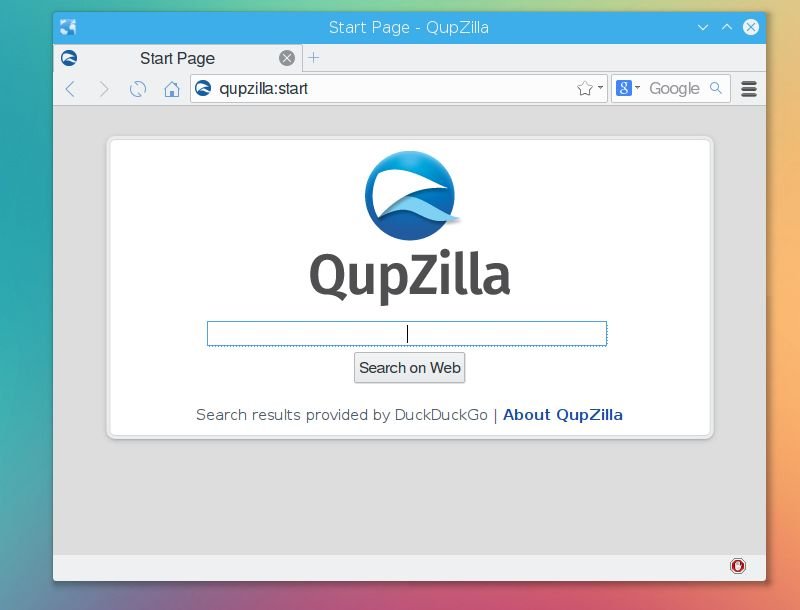 Both Qupzilla and Falkon are pretty similar, the main difference is their size and performance.
Qupzilla is lightweight, but the web browsing speed is not that great, and forget about playing YouTube.
On the other hand, Falkon is a little heavy, but performance is very close to Firefox or Google Chrome.
Both of them are capable of loading some extensions too. Most notably a built in Ad blocker and GreaseMonkey to run user defined JavaScripts.
2. Otter Browser, Qt5 based
Otter browser is the complete Qt 5 rewrite of classic opera browser. Otter browser aims to be user friendly and respects user privacy.
The latest version could be built using QtWebEngine as rendering engine backend. And I've to say, it's currently beating Falkon in terms of features.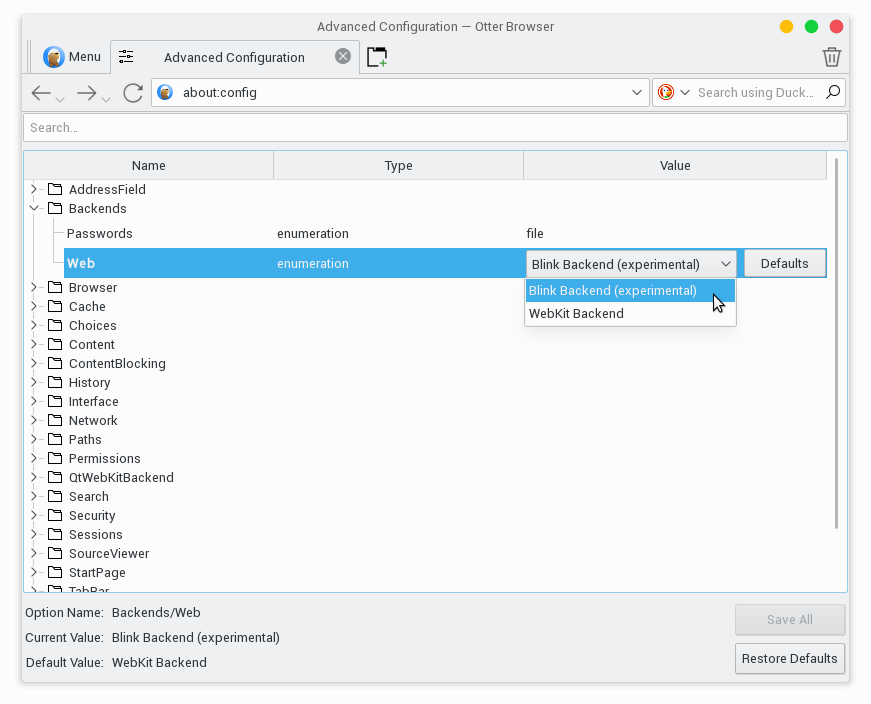 Now with the QtWebEngine backend, it can even play YouTube videos, rather choppy performance.
It can import opera session, opera bookmarks and opera notes. It offers fast browsing experience and starts amazingly fast. Official website otter-browser.org .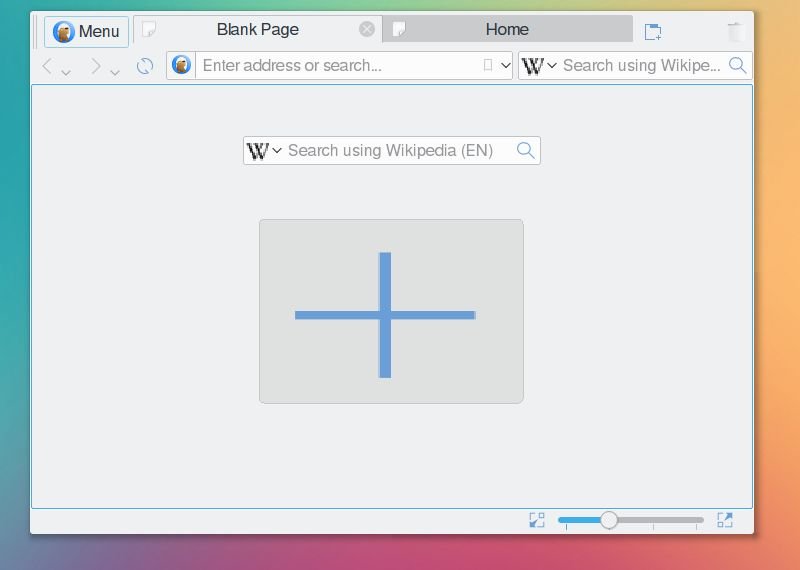 You can also change otter browser's appearance with Qt5ct .
3. Arora, lightweight Qt browser
That's another cross platform Qt browser, based on Qt4 with advanced features like user agent switcher, integrated Ad blocker, export web pages as PDF, page source analyzer etc. etc.
Pre-compiled binary packages are available in most GNU/Linux distribution's software repository. Official website github.com/arora/arora .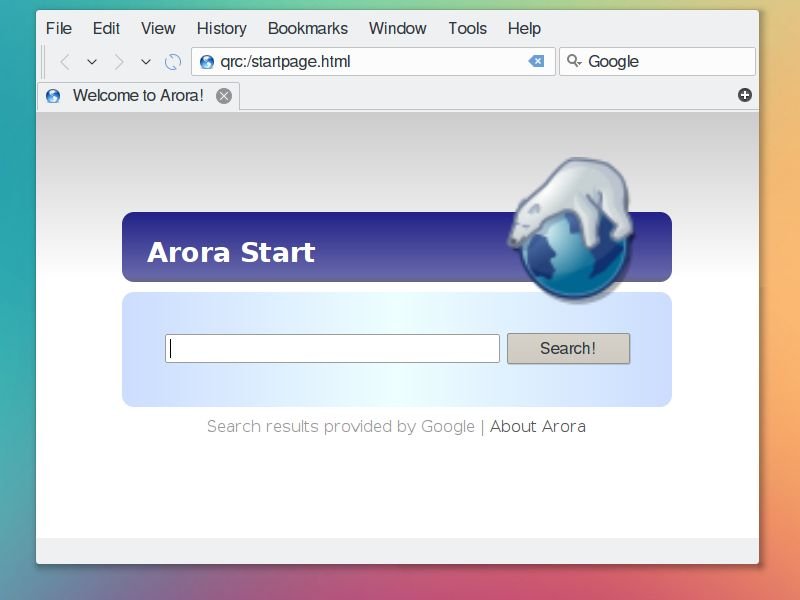 At present Arora development is somewhat stalled, available only in Qt 4.
Still Arora is usable enough, specially if you build it from source.
4. Slimboat Qt browser
UPDATE: Slimboat development stalled, don't use it.
Slimboat is a cross platform freeware web browser, not an open source software, available as precompiled binaries. It's based on Qt 4 and Webkit with small memory usage. Now It's outdated, the project updated to slimjet, which is based on blink rendering engine.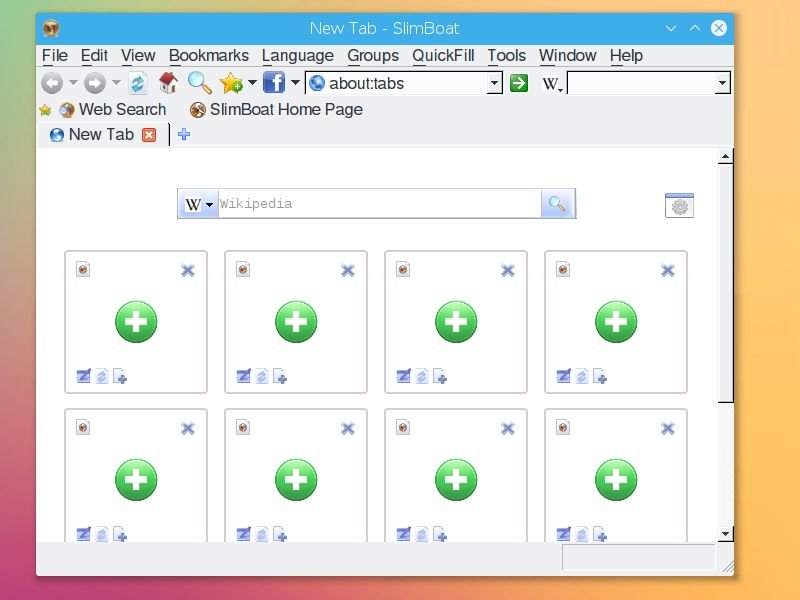 Official website http://slimboat.com .
5. WCGBrowser
This is a qt browser is written in python and PyQtWebkit, written by Alan D Mmoore to be used as a kiosk browser.
It is highly configurable and very lightweight on system resources. It's simply amazing, download it and find more about it here.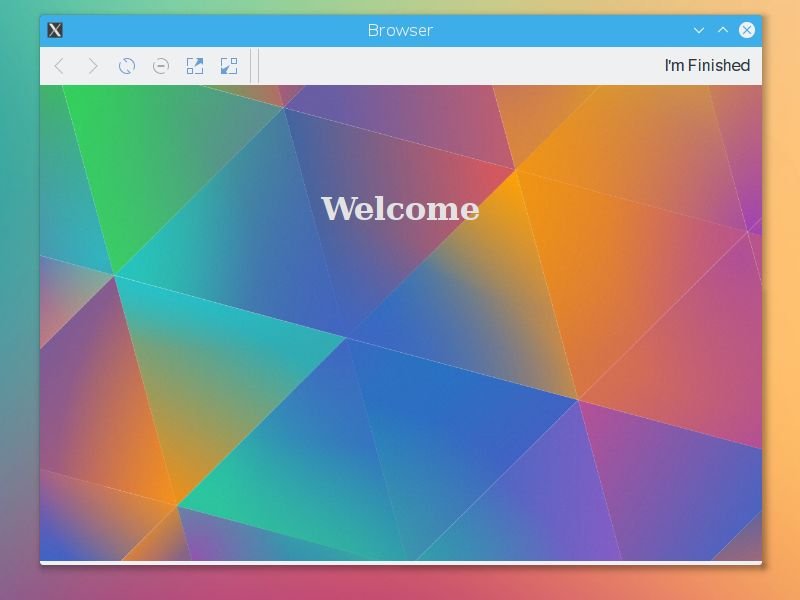 Conclusion
You could use those lightweight webkit based browsers as simple HTML viewer, all of them also supports mhtml web archive. Another distinct advantage is they starts very fast compared to other browsers like Chromium or Firefox.
This is a very comprehensive list, there are other Qt and webkit/WebEngine based browsers are around, some of them may be even better than those listed above.
Suggestions are always welcome, please let us know about your thoughts on those Qt browser. Don't forget to share this with friends !