KODI is undoubtedly one of the most used used truly cross platform media player with tons of features and addons.
Here's how you can install KODI on Ubuntu from the official PPA by the XBMC team.
The process is very simple, you just need to follow the steps below one by one. Assuming you have the basic knowledge of using the linux command line.
1. Add the KODI official PPA
There's 3 different PPA maintained by the XBMC team, stable, unstable and nightly. The stable is used by most, unless you want to try some very new feature.
To add the PPA, first open up the the terminal, and run the command below.
sudo add-apt-repository ppa:team-xbmc/ppa
Both of these commands should run without any problem.
2. Update the software repository
Next you need to update the apt software repository, you can update it either from Ubuntu software center or from the command line.
sudo apt-get update
Here's more about how the apt command works, apt in details.
3. Install KODI Ubuntu
To install KODI with apt you need to run the command below.
sudo apt-get install kodi
It will download KODI and all the dependencies required to install, now you're done.
Alternatively you can use the software center again to install KODI without running any commands.
4. Testing KODI on Ubuntu
Now you can launch the KODI multimedia app from aplication launcher menu. In default Ubuntu, launch it from dash.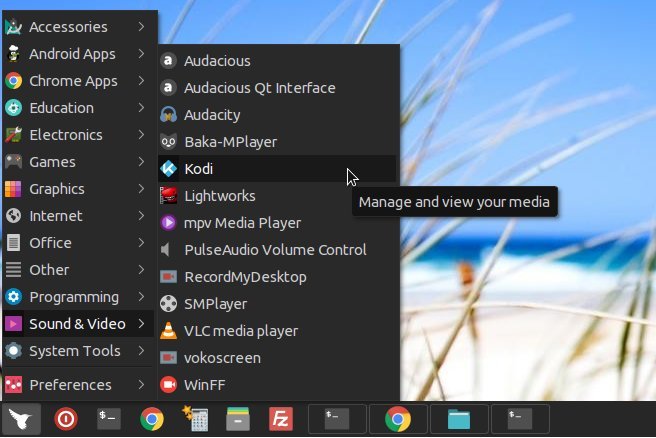 Alternatively you can launch it as a desktop session from your login screen, i.e. display manager. I'm using SDDM at this time, could be different on your system.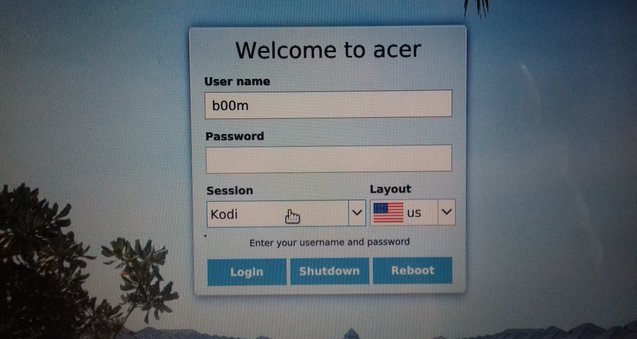 Conclusion
KODI is designed to work without a mouse, it's menus are quite navigable with a keyboard or remote. However a slightly demotivating fact about KODI is it doesn't look that great on small laptop screens.
That's all how to install KODI ubuntu. Next I'll talk about some essential KODI addons and how to setup large external monitors for KODI, stay tuned!