KDE desktop provides one of the best visually pleasing desktop environment for Linux or UNIX like operating systems.
KWin, the default window decoration of KDE desktop, packs some nifty feature for Linux users who prefer using visually appeling desktop environment.
KWin has two types of decoration Aurorae or native window decoration.
Aurorae decoration is SVG based, looks pretty good, but lacks dynamic customization. On the other hand the native Breeze decoration also not very configurable either.
To solve these problems, there were several opensource projects, however till now the Hello project does it best.
Installing Hello KWin decoration
If you're running Ubuntu or Arch Linux, you're in luck.
There's a Ubuntu PPA and AUR package for the same. Here's how to install on Ubuntu 18.04 and above.
sudo add-apt-repository ppa:krisives/kde-hello
sudo apt install kde-hello
That's all, for manual installation and compiling from source, follow the developer's official guide.
Using KDE hello decoration
For that, you need to change the KWin decoration, either from KDE System Settings or manually editing the ~/.config/kwinrc file.
For demonstration, I'll be using the KDE System Settings.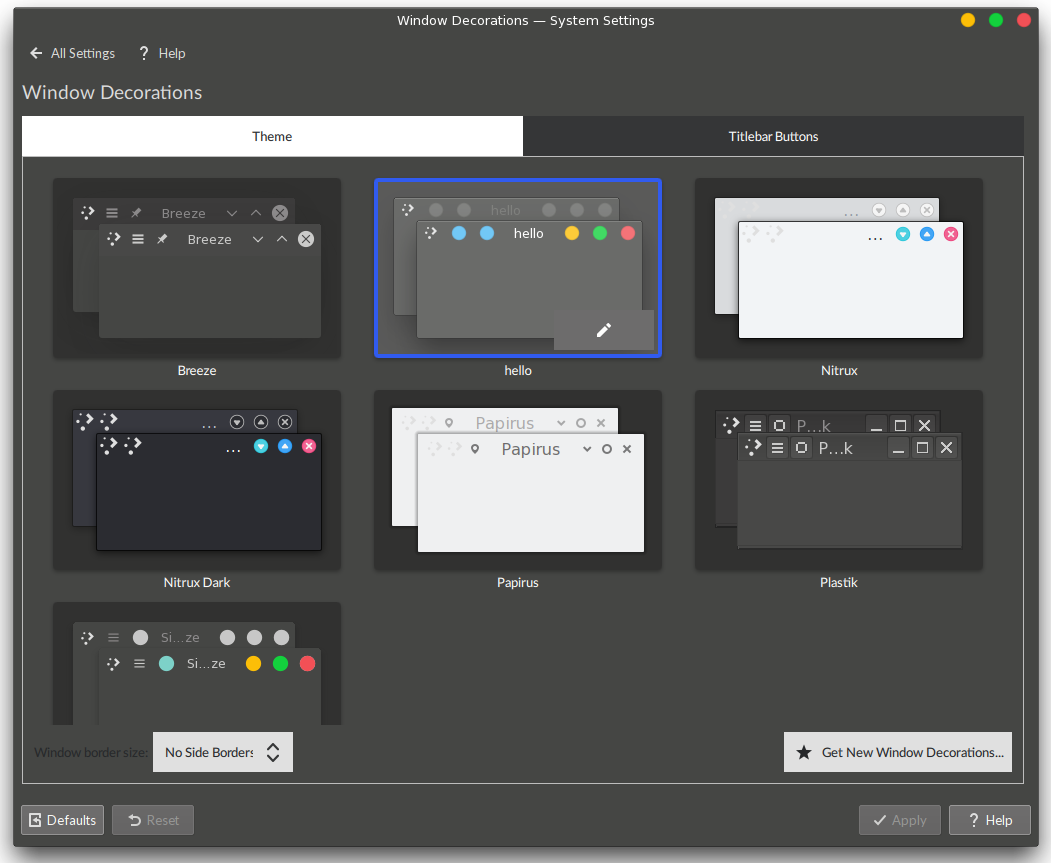 Many of the window decoration configuration could be customized, including rounding border radius of the window. And yes, it also rounds the bottom window corners.
You can even change the button colors if you don't like the MacOS like color scheme.
This Hello Kwin decoration automatically picks up the Qt color scheme to match to the them, however you can also define custom color for different window window title bar to match their theme.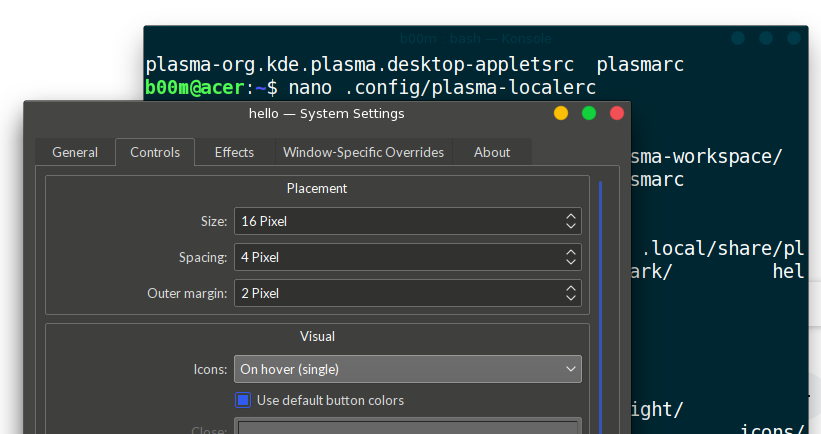 Note the difference in color in of the different applications, Konsole is using a different color, and matching window title bar color.
This feature could be accessed in the Window Specific Overrides section.
There's many more feature, discussing about all of them beyond the scope of this article. The best way to exploring them is installing Hello Kwin decoration and using it.
You might also want to change the color schema of Qt based application without actually installing Plasma desktop, here's how you can easily do that with Plasma Theme Switcher.
So, that's all about the Hello KWin decoration, leave your feedback in the comment section.