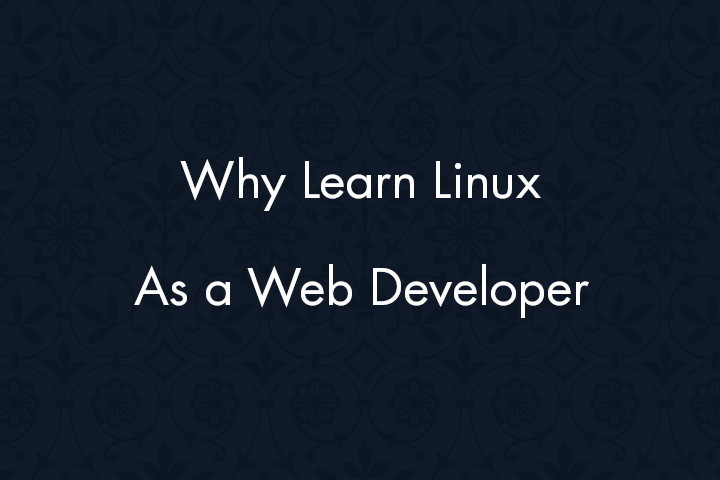 As highly skilled and customized web development isn't going anywhere or replaced by automation soon, demand for skilled web developers will be there in upcoming decades.
According to PapersOwl, one of the biggest online education portals, more and more colleges start offering online Linux courses and training programs to their students with the view to satisfying the current demands of the web development market and improving beginner IT specialists' chances of employment.
So, here we'll discuss why should learn Linux to improve your skills further as a web developer.
Context
We all strive for perfection And achieving perfection is impossible without constant learning and self-improvement.
You develop your inherent talents, assimilate new knowledge, and produce something worthwhile, help other people by making their lives easier, more comfortable, or fun.
And nowhere is this truer than in the web development realm. Coders, web developers, programmers, and other experts working in the IT sphere must stay ahead of the curve, which implies responding to new technological changes and keeping track of the tech trends.
If you're also looking to expand the arsenal of your web dev skills or boost your career prospects, you need to get to know Linux better and check out the reasons why every beginner web dev should learn it.
Linux/UNIX is everywhere
The vast majority of the world runs Windows on the desktop.
This may be true, but everyone knows that if you need reliability for, say, the servers that store the cloud data, Linux remains the only way to go.
Linux is the backbone of the data center. It's the future of the Internet and networking.
Although Linux has been around for over 25 years, it's enjoyed a continuous rise in business critical usage.
Now, more than ever, Linux is the operating system of the modern data center. You may or may not know that Linux runs on more than 2/3 on the servers on the Internet. It's also the operating system for all Android phones, which is roughly half of the phones in the world today.
What's more Linux runs most consumer-networking gear, that is, you home router, wireless access point, and firewall. Linux also powers almost 99 percent of the top supercomputers in the world and most IOT devices.
Such think about your Internet enabled water sprinkler or refrigerator. Additionally, Linux powers Tesla cars and the PlayStation gaming console runs a custom FreeBSD. Linux is truly ubiquitous and therefore worth being mastered by IT professionals.
More Freedom and Versatility
Nowadays more and more web developers start switching from proprietary software open source software. If you also want to free yourself from the constraints imposed by proprietary operating systems, it's time to set your sights on Linux.
The fact that Linux kernel and other accompanying software are distributed under the GNU GPL license enables you to freely use Linux to develop any solution. You can use the Linux operating system on a wide variety of devices and platforms, which allows you to be more flexible and less dependent on a certain system. Thus, you can create any product or provide services without spending a bundle on keys, licenses, etc.
Open Source community
Linux facilitates the flow of expertise not only among users, but also tech specialists.
Linux's philosophy is all about open collaboration and sharing knowledge. If you decide to become part of the Linux community, you'll be able to share your expertise and knowledge with other developers and programmers, as well as avail yourself of other people's recommendations and advice.
What's more, if you join the community, whose numerous members help make Linux more accessible, secure, and user-friendly, you may also want to contribute to improving the software that's changing the world.
Ease of Learning
Learning Linux is no brain surgery even for an ordinary user, let alone the person conversant with technologies. Even a beginner web developer can quickly learn how to use bash scripting and use different file systems, graphs, and tables for more efficient data organization. You want to unravel the mysteries of the Linux command line, find out how to customize and configure your Linux PC or portable device, learn how to create and maintain firewalls, and do lots of other important things using Linux.
Where to Begin
The best way is to just install Linux on your computer and start using a little every day.
Also, it's not a problem to pick a course or a program that will show you the basics. Among the most popular courses many beginner programmers and web developers choose are Introduction to Linux Essentials, Linux System Administration, Cisco and Linux Networking, and Unix and Linux Security Fundamentals.
There are other Linux courses offered by educational institutions you can enroll in to gain first-hand experience of running, maintaining, and administering programs running on Linux. Just take your pick and embark on the fascinating quest towards self-improvement!