On many occasions, we need to recover a reset the user account password on Windows.
Obviously this could be done in many different ways. Some of them are complex methods, while other's offer a simple interface to achieve the same with mere few clicks.
Androidphonesoft Windows Password Recovery is such an easy to use yet effective piece of software.
So, in this tutorial, we'll focus on how to easily recover or reset Windows system password with the Windows Password Recovery software.
Windows Password Recovery Features
Let's have a look at some features of the software.
Multiple versions of Windows supported, including Windows XP/Vista/7/8/10 and Windows Server.
No command line typing required, big time saver for non-technical users.
Reset up to 4 types of Windows passwords: admin, user, guest and server.
Single application, nothing else required.
Well tested and well maintained software.
Pros
Cons
1. Boots up quickly and lag free.
2. Easy to use and simple interface.
2. Works pretty well, can reset password on almost every scenario.
1. Paid software, the free version can't reset the password.
2. Only available in English language.

How to reset passwords?
Let's see the actual process of password recovery with this tool. The procedure is simple enough for most intermediate level users.
You just need to install the Windows Password Recovery software on another PC, create the bootable USB. After that, boot the affected PC through the newly created bootable USB to start the actual password recovery and reset process, which is described in details below.
Installing the software
Undoubtedly this step is very easy, like installing any other software on Windows. Download the Windows Password Recovery software, then just double click over the executable file to start the installation process. That's it!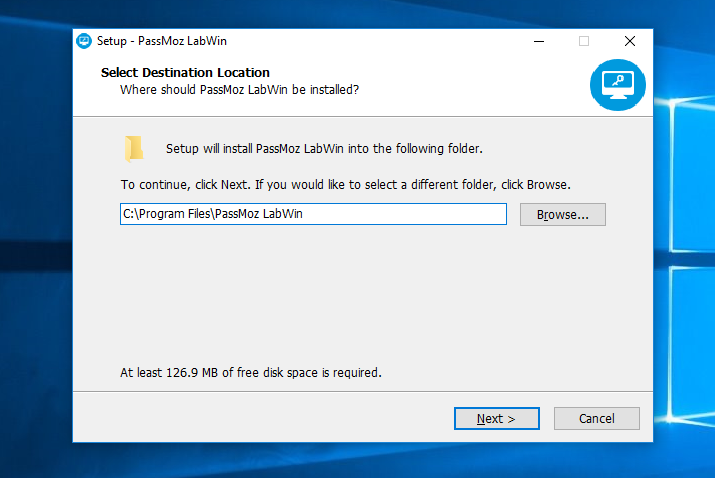 You might want to also want to create a desktop launcher icon or quick launch icon for easier access, otherwise uncheck the tick boxes to skip.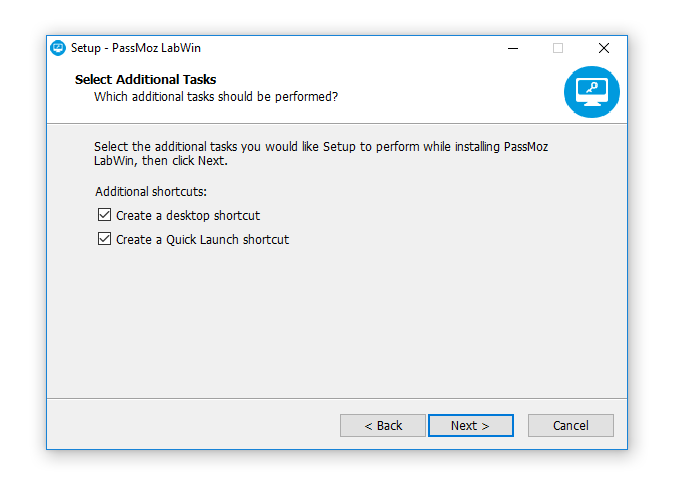 The installation process will take some time, as it's extracting and copying many files including a large ISO file containing Windows PE.
Try AmazonPrime for free
Enjoy free shipping and One-Day delivery, cancel any time.
The trial version can't reset the Windows password, you can register and get a license key from here.
Using the software to create password recovery USB
So, the first thing you want to do is to launch the software, either from quick start menu or from the desktop icon previously created, whatever you prefer.
The user interface looks somewhat like below.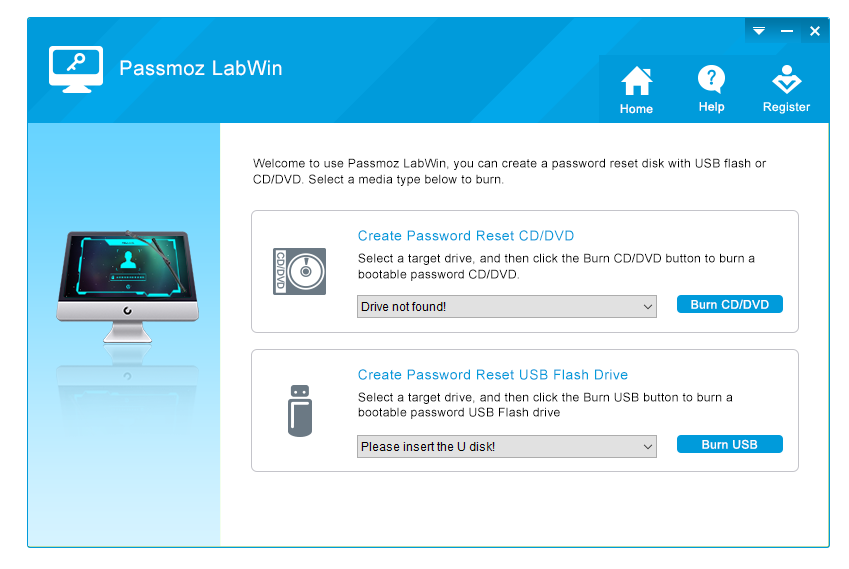 As expected, this software creates bootable USB, so if there's no USB disk drive or DVD drive is present, it will show the Please insert the U disk massage. At this point you need to insert a USB drive, 4 GB or more recommended.
Note:- The USB drive will be formatted while burning the ISO file, make sure there's nothing important left inside it.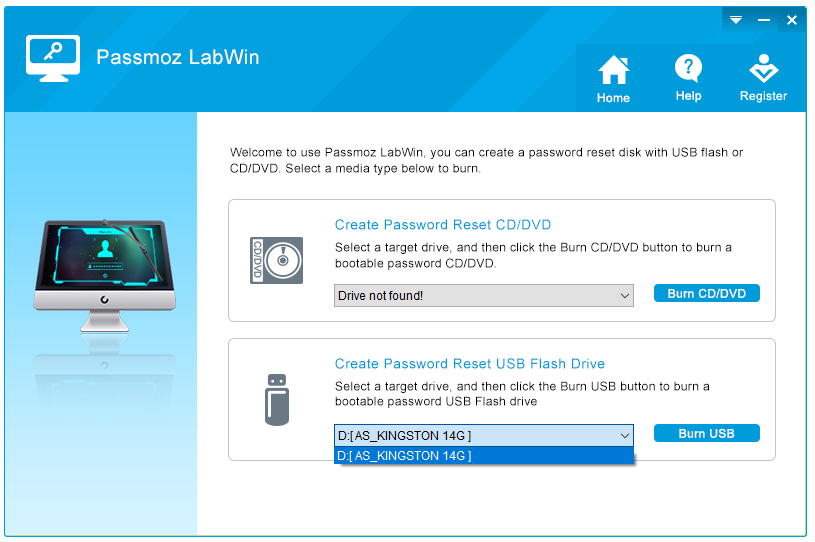 Now select the proper USB drive, and hit the Burn USB button, that's it.
Again, as expected this step will take some to complete, please be patient.
Booting from the Password Recovery USB
This step varies from machine to machine, vendor to vendor or even different BIOS/UEFI vendors. However most PC/laptop allows booting via USB.
You need to know know the key or key combination to boot from USB after shutting down.
As of my test setup on a Dell laptop with AMI UEFI, the boot selection key is F7.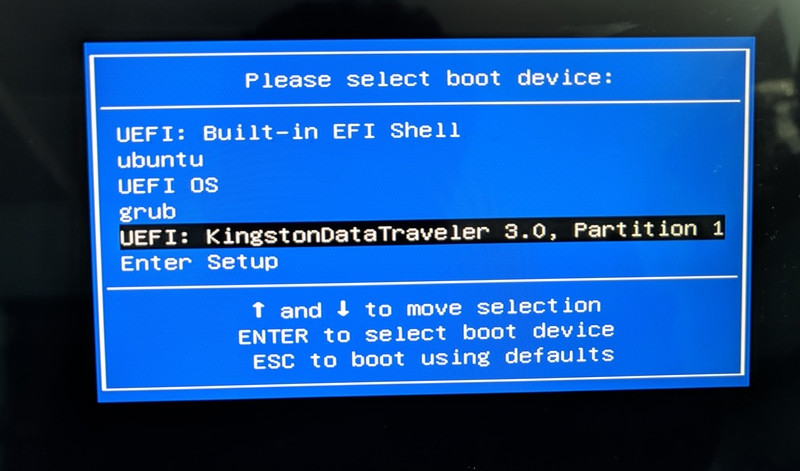 Resetting Windows password
After the booting process is completed, the Windows Password Recovery user interface will appear without any user interaction.
Here you can see all the installed windows version, along with their user accounts and an option to reset the password.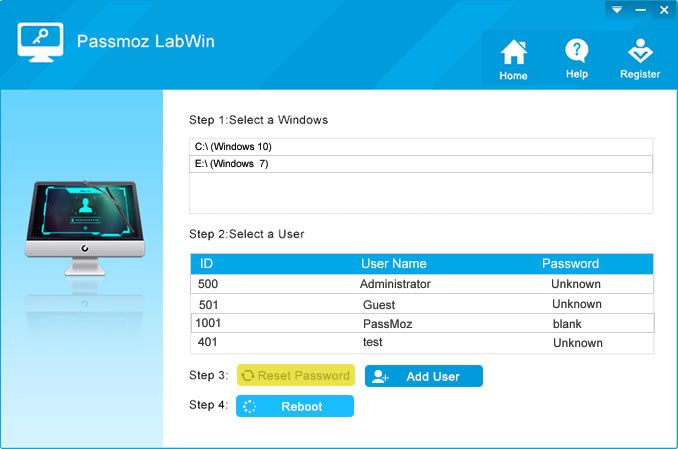 First select the installed OS version, the the user account and then hit the Reset password button. That's all you need to reset the password.
So, once the bootable USB is created, it's just a matter of booting the PC via proper recovery USB and few mouse clicks.
Also read - How to create Windows 10 bootable USB
Conclusion and verdict
So, if you want to quickly reset Windows 10 password without typing a bunch of commands, this is the tool for average computer user.
The simple ind intuitive user interface is pretty easy even for beginners, and from my point of view, that's the unique selling point of this software.
Though there are few other paid solution available out in the market, very few of them have an easier workflow compared to this. Even it's a paid software, it deserves a try if you're desperately in need of a Windows password reset tool.